CovidSafe
CovidSafe sticker is an effective multi-metal that has natural antibacterial functions and is a safe way to protect you against COVID-19 (SARS-CoV-2 virus).
Research held at the biosafety-level-3 (BSL3) laboratory of the University of Helsinki in May 2020 showed that the virus sample applied on the COVIDSAFE surface within seconds become inactive and no signs of virus growth were observed in cultured cells after the treatment.
Copper is a material that is of great interest and, therefore, a large amount of research has been carried out recently.
An article published in the New England Journal of Medicine (van Doremalen, N., Bushmaker, T., Morris, M., Holbrook, M., Gamble, A., Williamson, B., Tamin, A., Harcourt, J., Thornburg, N., Gerber, S., Lloyd-Smith, J., de Wit, E., & Munster, V., (2020). Journal of n engl j med 382;16.) is describing the evaluation of SARS-CoV-2 (formerly called HCoV-19) and SARS-CoV-1 in aerosols and on various surfaces (plastic, stainless steel, copper, and cardboard) and estimated their decay rates using a "Bayesian regression model". In this study, it was found that no viable SARS-CoV-2 on copper material was measured after 4 hours. 
CovidSafe is a unique Finnish innovation that was developed based on studies described above, where some metals were added to copper which has antibacterial functions that are known for centuries.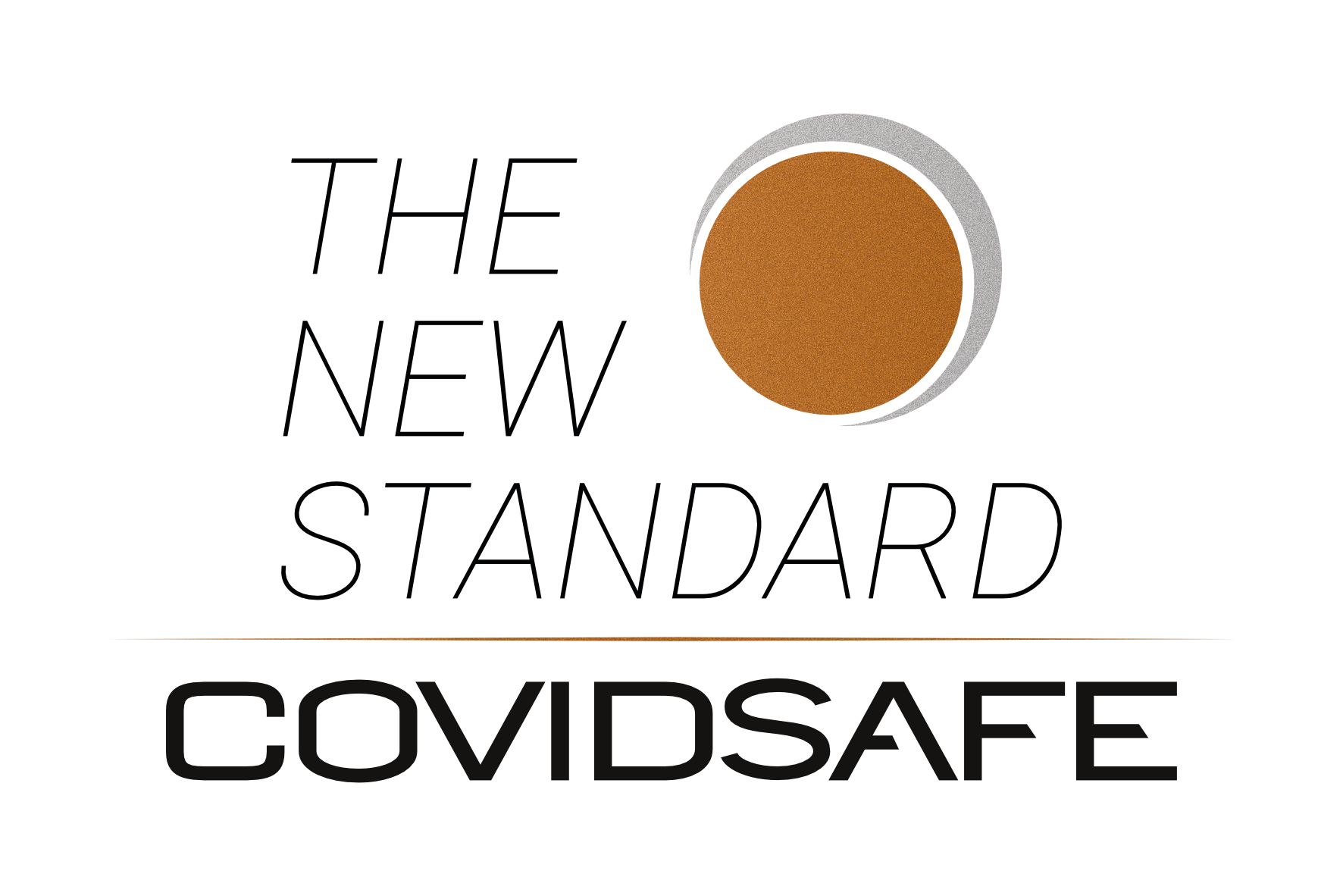 WHAT IS CovidSafe sticker?
After doing many laboratory tests a new and efficient protection against COVID-19 (SARS-CoV-2) was developed, it is CovidSafe pre-cut stick-on temporary protection cover. The cover which efficiency is based on copper has a multi-metal hybrid coating and kills SARS-CoV-2 virus in just seconds.
Therefore, temporary sticker is a simple way to avoid viruses spread! It is also easy to install and replace, just pull of the stick-on material off the sheet and attach to desired surface.

When using CovidSafe cover, no chemicals or detergents are needed. Special coating of CovidSafe cover, gives enough protection and can last up to hundred thousand of touches.
COVIDSAFE HEAT-SHRINK TUBING
The CovidSafe heat-shrink tubing is designed for all handles, especially for challenging shaped door handles.
Installation is easy and quick with a hot air blower. When the coating is worn out, a red control text on a white background is exposed underneath. The red colour indicates that tubing needs to be replaced.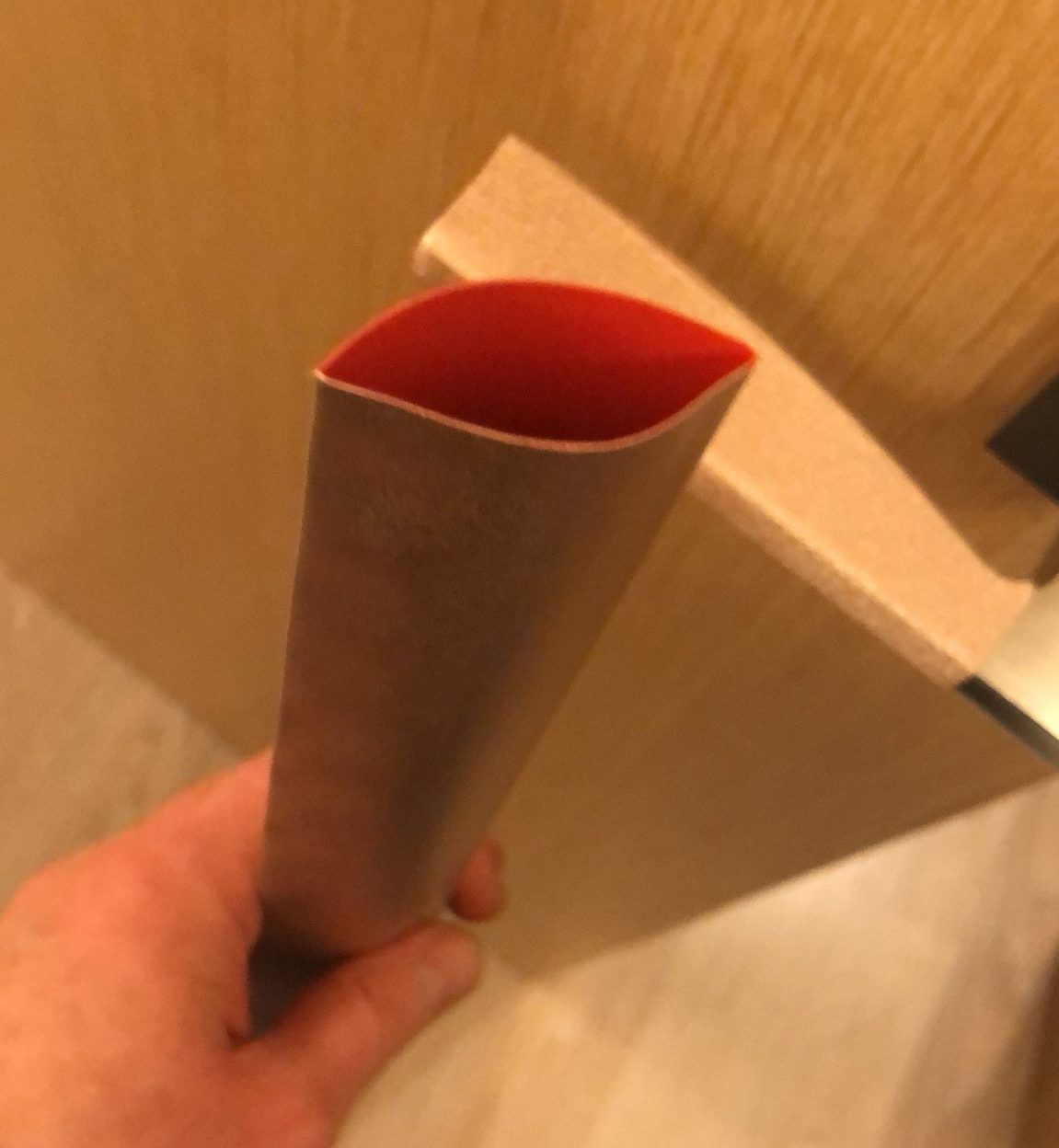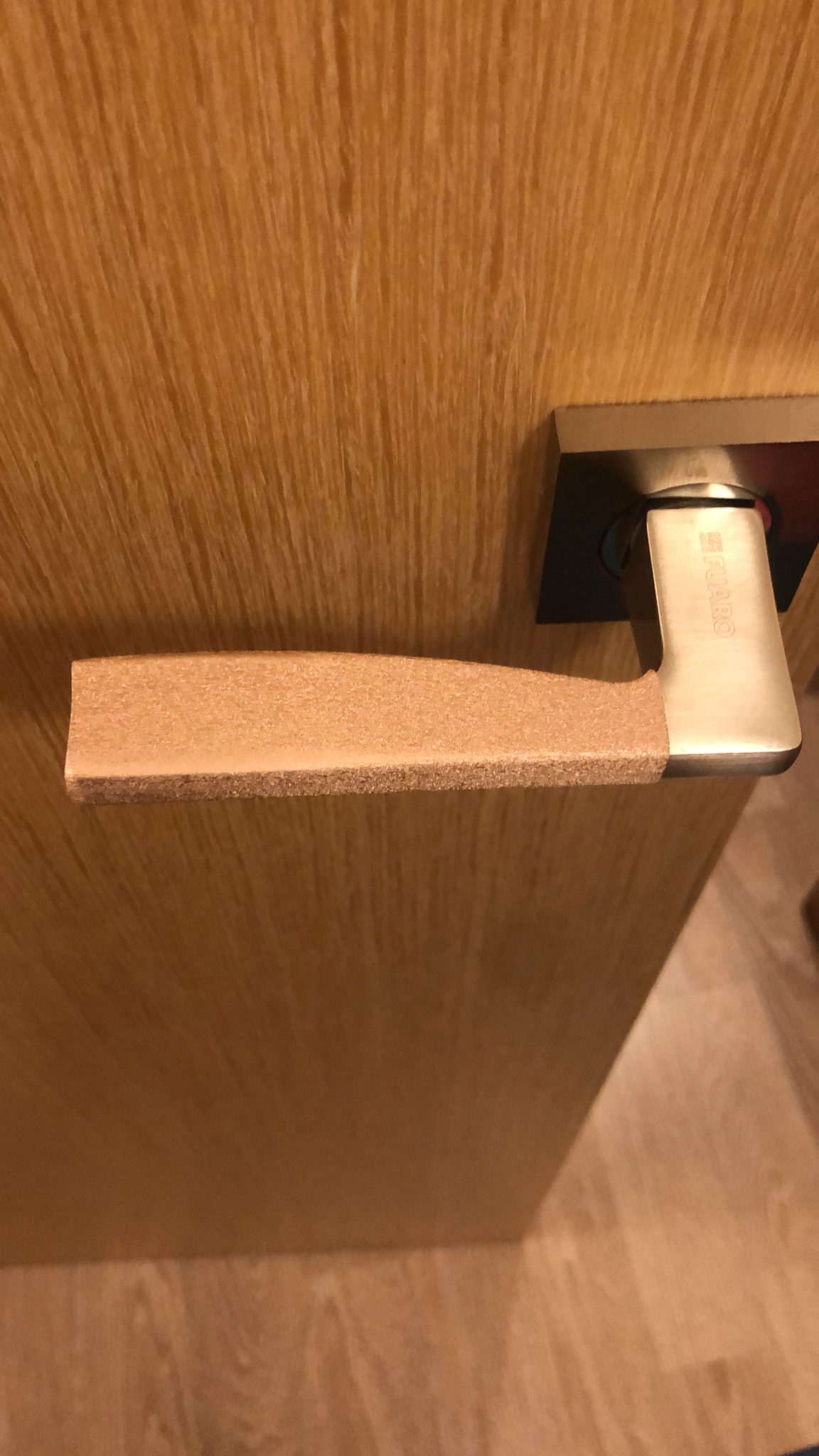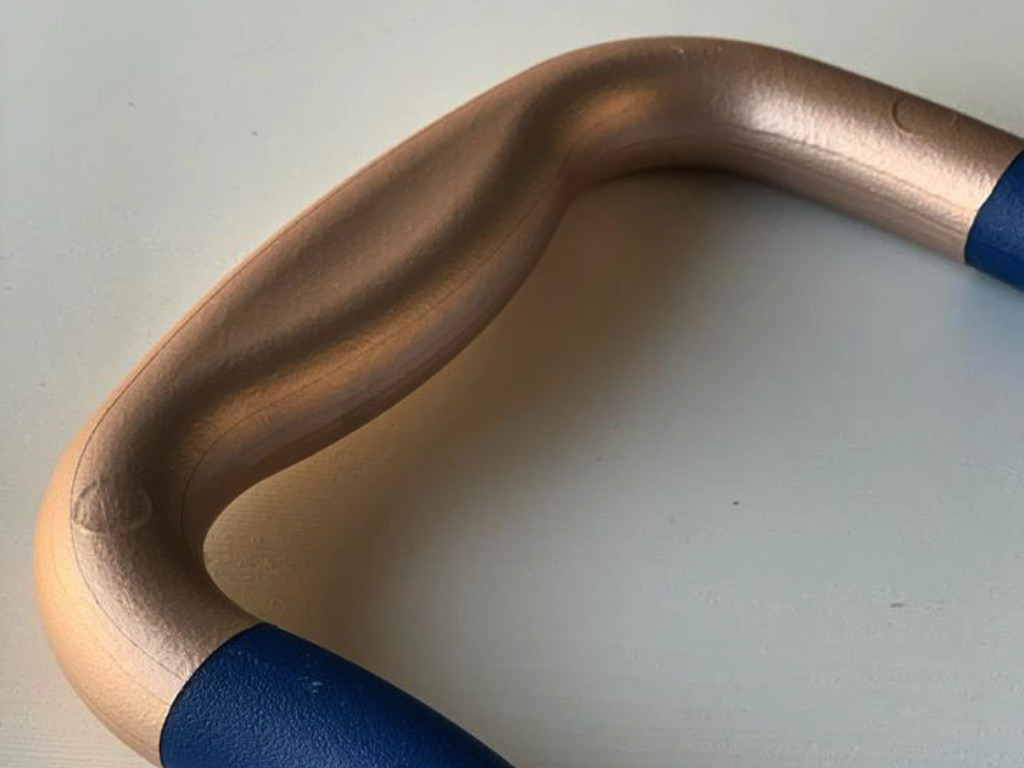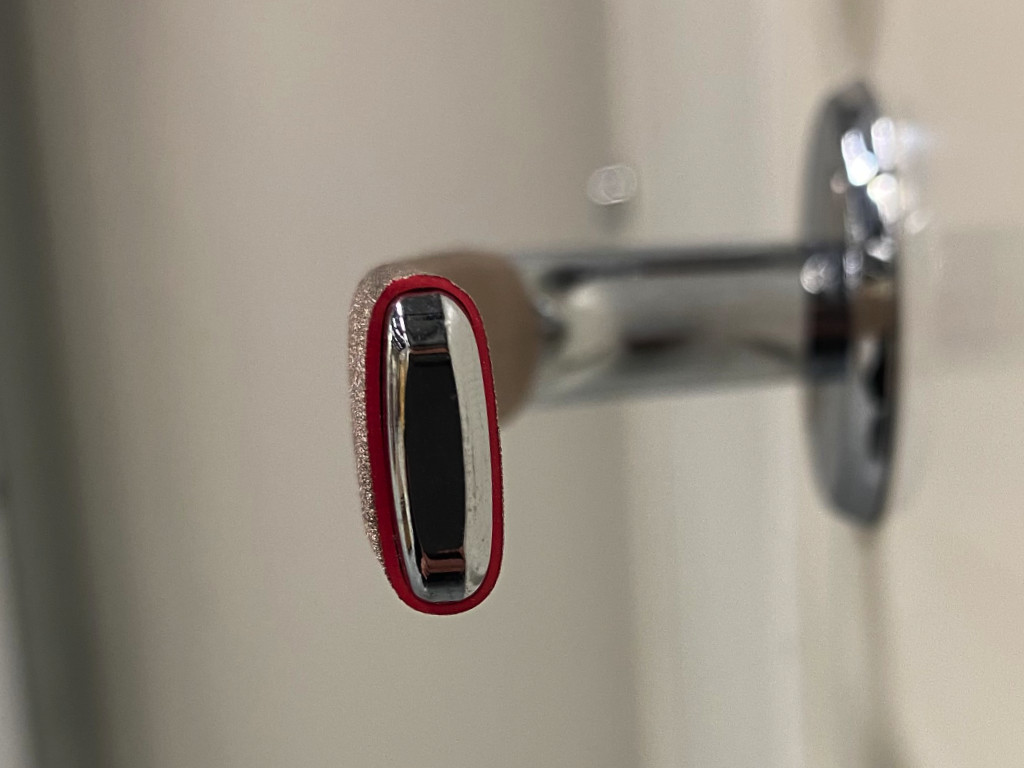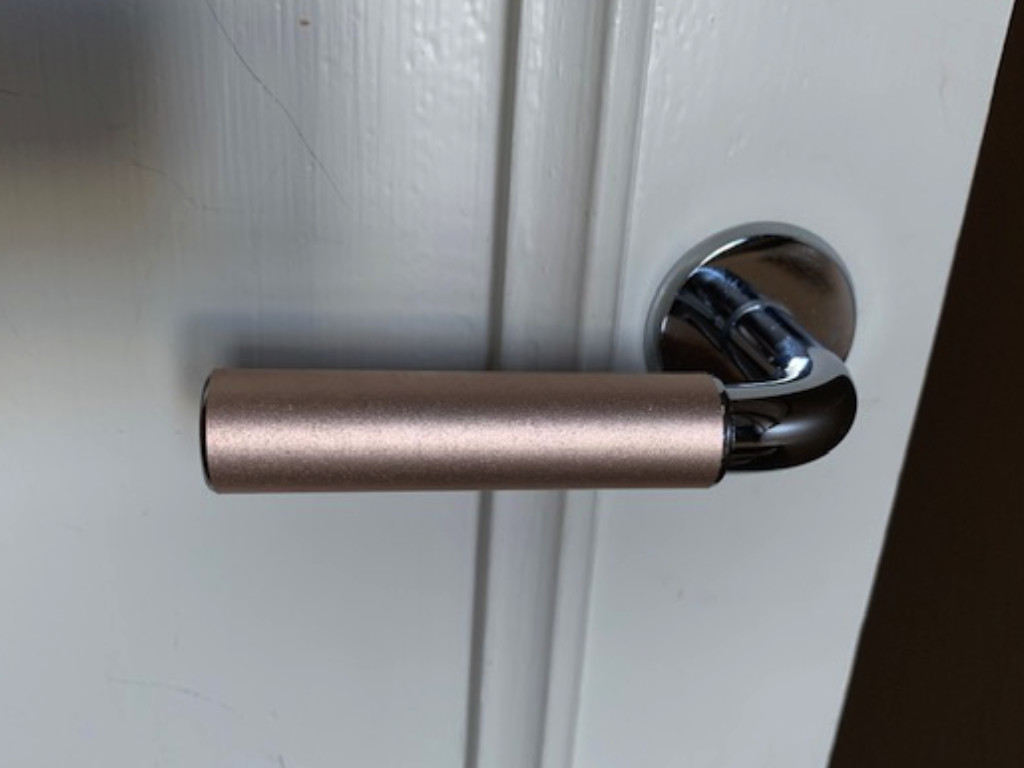 Where to use?
Suitable for almost all differently shaped surfaces and conditions;
To be placed where higher level of hygiene is required, for instance, door handles.
A bright red control colour on the material of CovidSafe cover was added underneath the special coating, in order to inform the user once a bright red control colour has appeared that CovidSafe cover should be replaced to a new one. In addition, it should be noted, that CovidSafe cover will still be effective, even if the coating has partly worn off.

ONE PRODUCT – NEW STANDARD
New standard for air traffic and airfields
New standard for protecting people at risk
New standard for public transportation
New standard for protecting health care workers
Quick and easy to install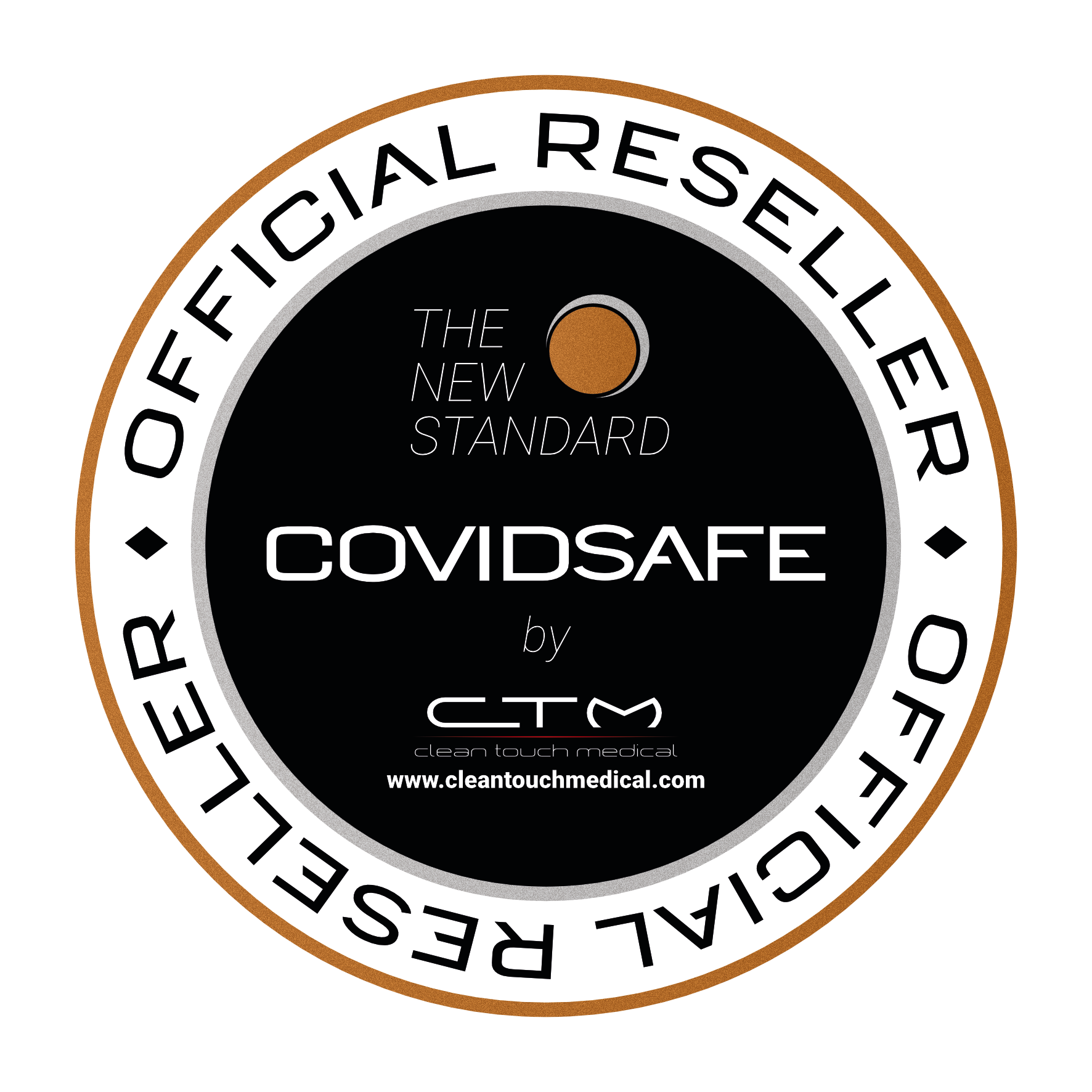 CovidSafe in: