Disinfectant Crystal Clear
Crystal Clear BTC50E-1
Water-based disinfectant with lasting effect
INESTA Consulting and Trading SIA is official distributor of Crystal Clear SIA.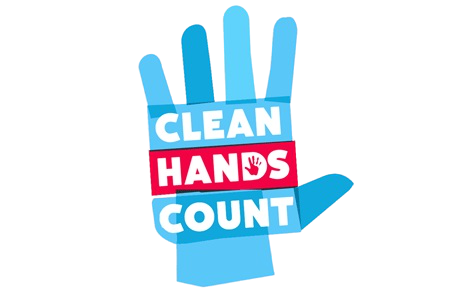 CLEAN HANDS FOR ALL!
Description of the agent: Disinfectant with bactericide, fungicide and antiviral (including corona virus) effect (product group 1, 2, 3 and 4) to disinfect human skin, general surfaces, and surfaces in veterinary hygiene, food and animal feedingstuffs.
Solution, ready for use. For unprofessional and also professional use. Without added perfumes.
As per EN 1276, the active substance (ADBAC) of the agent BTC50E-1 is efficient against bacteria Staphylococcus aureus, Escherichia coli, Enterococcus hirae and Pseudomonas aeruginosa, and efficient against all viruses referred to in the standard EN 14476, including corona virus and H1N1.
Specific data on the activity of the active substance are available on request.
Ingredients: Demineralized water, antimicrobic substance.
Active substance: Quaternary ammonium compounds, benzyl-C12-16-alkyldimethyl-, chlorides (CAS No.: 68424-85-1): 0,13 g / 100 g (0,13 vol. %).
Biocide inv. No.: LV25032020/2452
Dosing and usage: Disinfectant is ready for use. Dilution with water not required.
Disinfectant is available in different size packaging: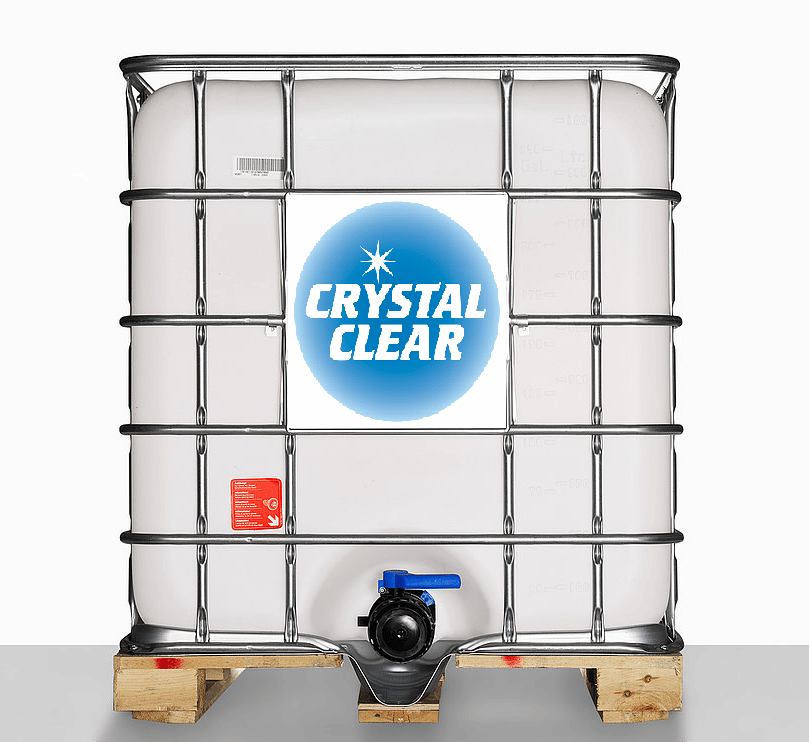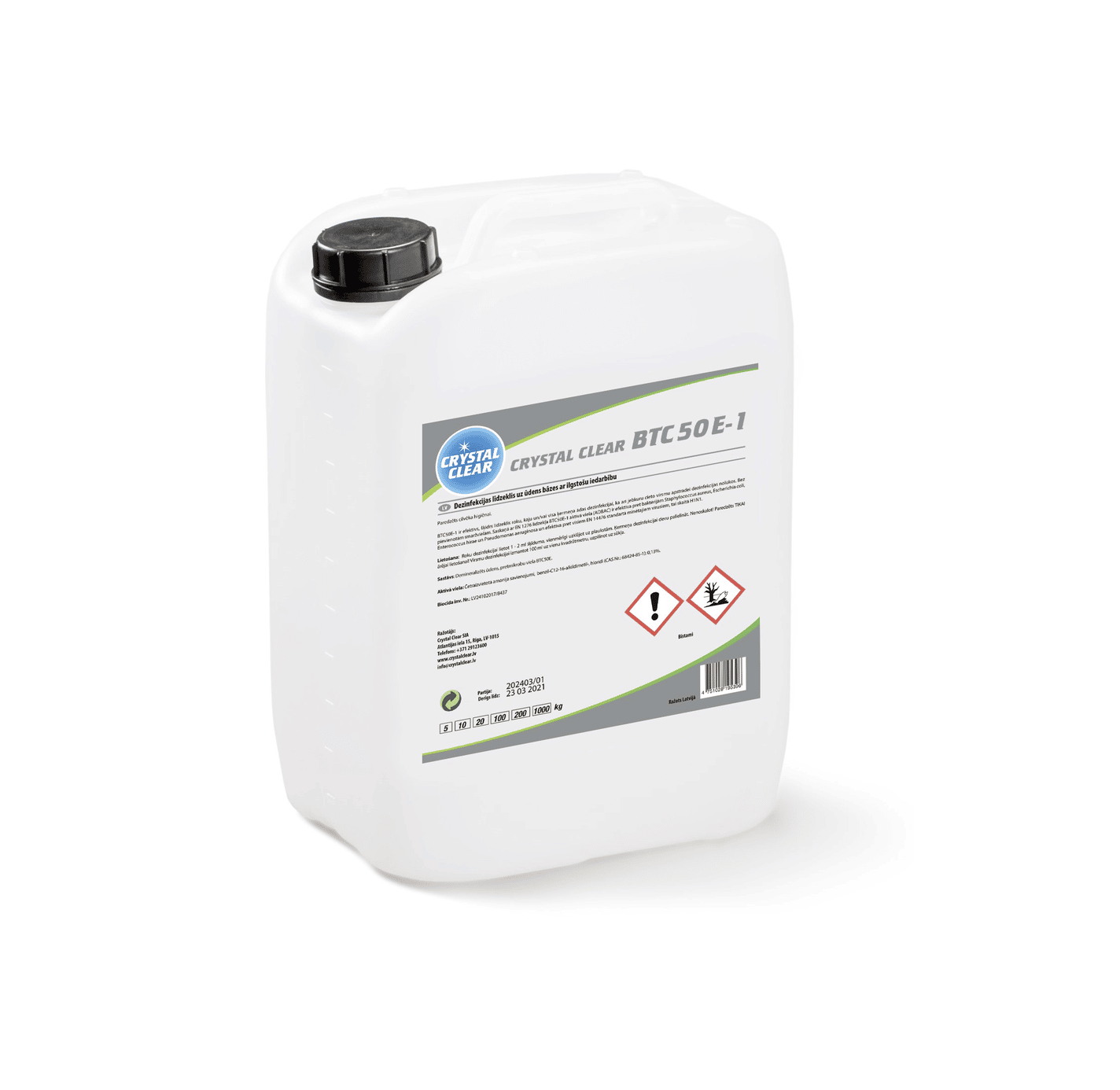 10 L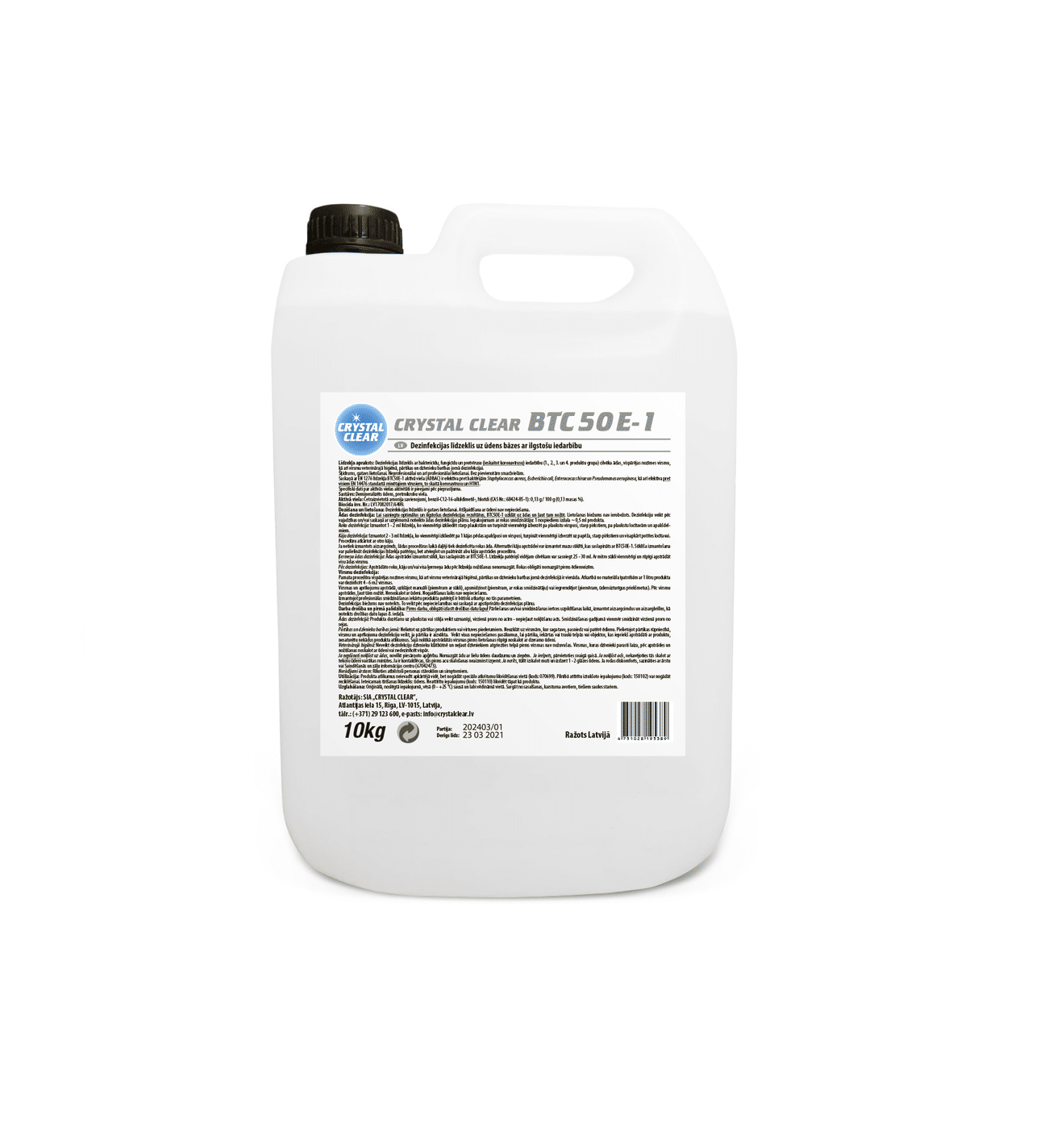 5 L