The design solution that simplifies operations of personal sanitation and waste disposal. The available configurations respond to the needs of public and private environments, such as offices, shopping malls, communal spaces in residual areas, schools and much more.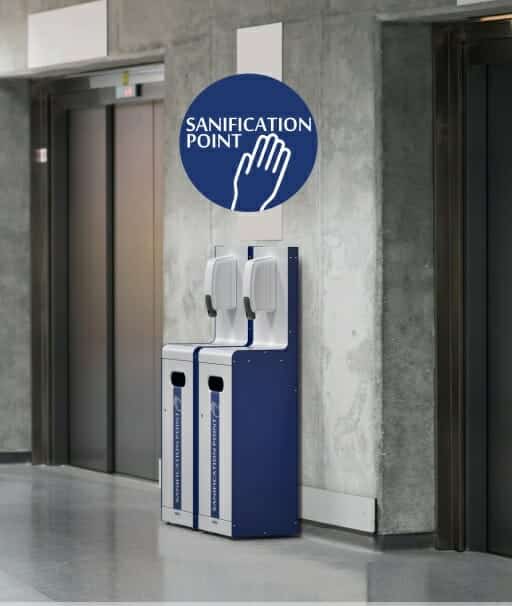 Sanification Point is a practical and elegant solution suitable for indoor use.
It is designed to be, at the same me, a hand sanitation station, and a distributor point for devices, such as disposable gloves, masks, or wipes.
It is simple and intuitive to use, and specific pictograms can be applied for a visual indication.
The system also includes a proper liter bin with a steel inner liner, to ease the collection and disposal of waste.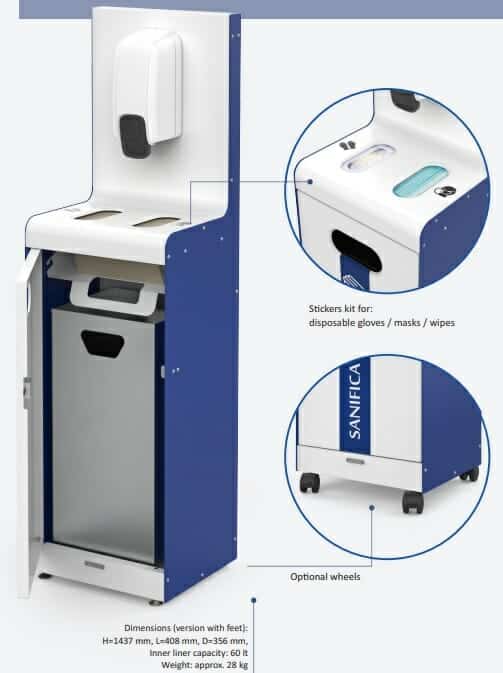 Thanks to appropriate pre-arranged holes on the front side, the station can be equipped with a battery powered automatic dispenser of hand-sanitizer or with a stainless steel universal bole-holder.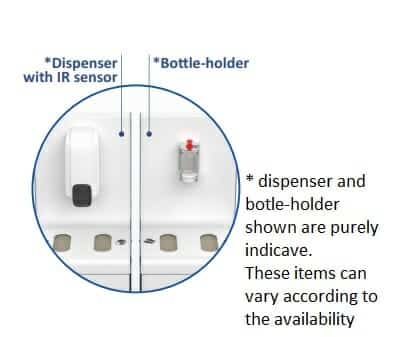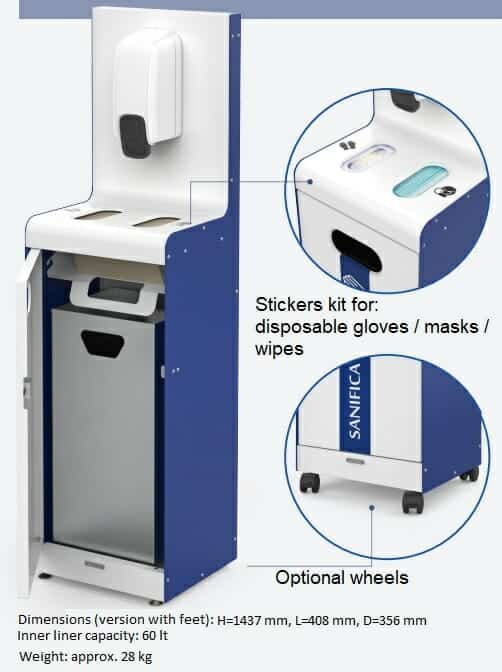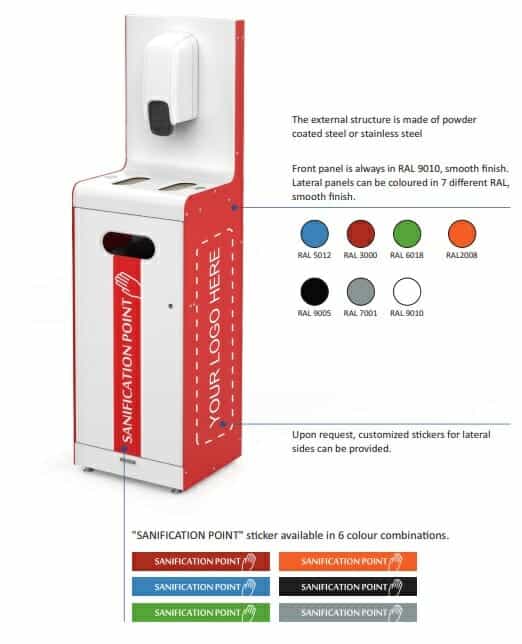 Sanification Point, suitable for indoor use, is available in two versions: one with external structure entirely in stainless steel and the other with external structure in powder coated steel, with front side always in RAL 9010 smooth finish and lateral sides colored upon choice between 7 options (RAL 9010, RAL 3000, RAL 5012, RAL 6018, RAL 2008, RAL 9005, RAL 7001).
In both versions, the basic module always includes:
– Pre-arranged holes on the front wall;
– Compartment with front-drop door and handle for the positioning of devices, such as wipes, disposable gloves, masks, or others (not included), with stickers pictograms, to be applied externally;
– Front door with 2 laser cut openings, to insert waste, and triangular key spring lock;
– "SANIFICATION POINT" sticker for the front door – not applied – colored upon choice between 6 options: blue & white, red & white, green & white, orange & white, black & white, and grey & white;
– Sendzimir steel sheet inner liner for waste collection;
– Adjustable feet.
Upon request, the following options can be provided:
– a battery powered automatic dispenser of hand-sanitizer, or, alternately, a stainless steel universal bottle holder. Both to be fixed to the holes pre-arranged on the front wall;
– Four wheels in ABS – not installed – to substitute the standard adjustable feet;
– Stickers customized with any logo at your choice to be applied on the sides.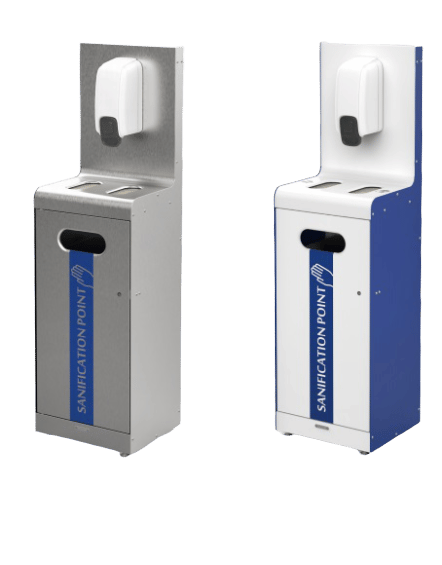 For more information please contact us at: inese@inesta.net / hannu@inesta.net or +37129404069 / +37122323532