Contactless Solutions for rear-loading containers (wheelie bin)
THE MOST SUITABLE CONTAINER
ENHANCED HYGIENE
The pedal enables users to operate and open the container lid safely without touching the container with their hands.
CONTACTLESS
Prevents manual contact with any of the container surfaces.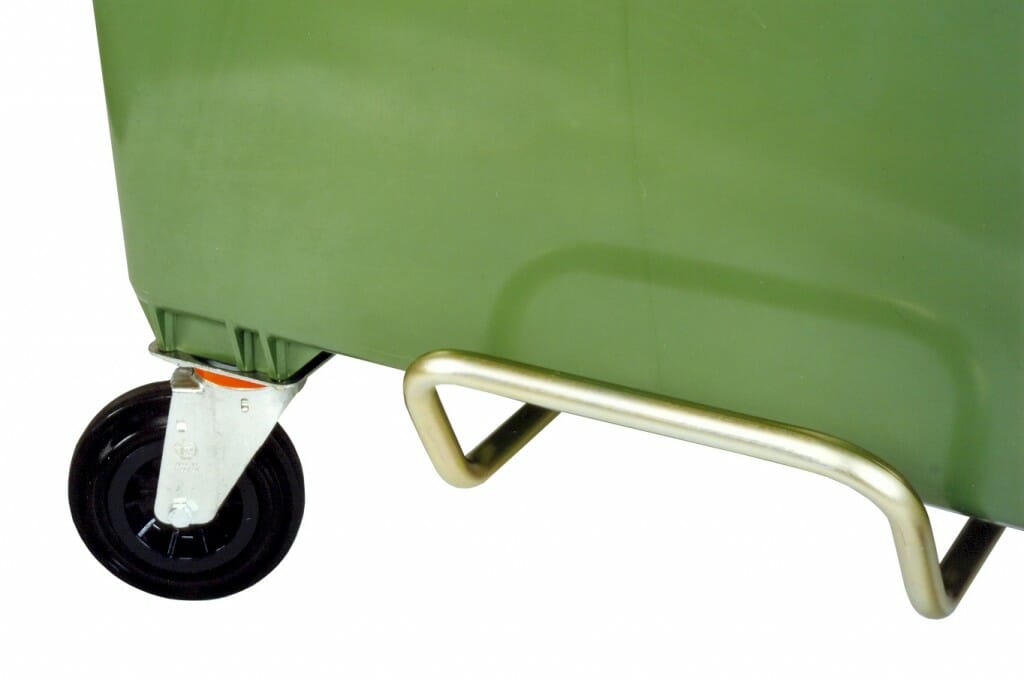 CLOSING THE LID
The accessory enables the user to automatically operate the lid closing (in the residual waste fraction), and thus keep them shut for the rest of the time, thereby making it much less likely that pollutants will spread out of the containers.
HYGIENE MEASURES
Essential elements that Town & City Councils must take into account if they are going to be able to carry on guaranteeing and tightening hygiene measures and prevent the virus from spreading again.

EASY TO ASSEMBLE
Accessory manufactured with as few pieces as possible, thus making it easy to assemble.
VERSATILITY
An adaptable accessory that can be used with rear-loading, side-loading, bilateral loading and vertical loading containers.
CERTIFICATION
Product certified in accordance with European Standard EN 840/2: 2013, product approval certificate issued by TÜV SÜD Product Service GmbH.GmbH.