Waste disposal vehicle – Rear Loader RL-22
REAR LOADER RL-22 waste compactors are designed for mounting on on chassis: IVECO, MAZ, КAMAZ, SCANIA, MAN and their analogues.
RL-22 is designed for mechanized and manual collection of solid waste and transporting them to the places of disposal.
Compaction of waste is carried out by using pressing and ejector plates. Unloading of waste is carried out by the ejector plate.
Body: the frame body is made of shaped tubes; the inside of the roll cage built into the body of the spherical shape of steel resistant to deformations; sides, roof and bottom are of spherical shape, whose profile ensures even load distribution in the working cycle and the simplicity of the gathering of the liquid contained in the waste; the side walls and roof made of solid steel sheet S355; the bottom is made of wear resistant HARDOX 450.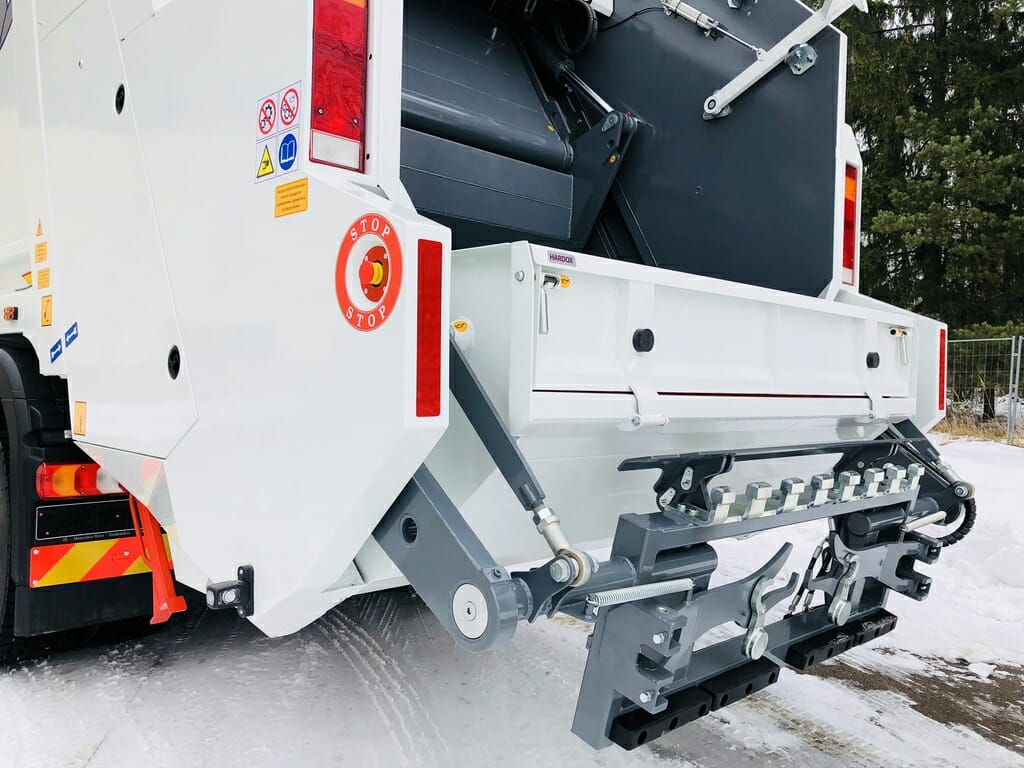 Hopper: design the hopper is reinforced by ribs made of alloy steel; work surfaces of the plates HARDOX 450, the wear edge of the rotary blade and the receiving hopper made of wear-resistant steel HARDOX 450 / 8 mm; regulated loading height of the hopper; a sealing mechanism articulated, connecting rod, to prevent jamming of debris when the seal in the loading hopper; hydraulic cylinders drive the sealing plate placed inside the rear side; due to the shape of the hopper is no spillage beyond.
Ejector plate: plate movement is carried out along the guide rails by means of a telescopic double-acting hydraulic cylinder; uniform speed; easy disassembly and maintenance; optimal use of space inside the body; high capacity.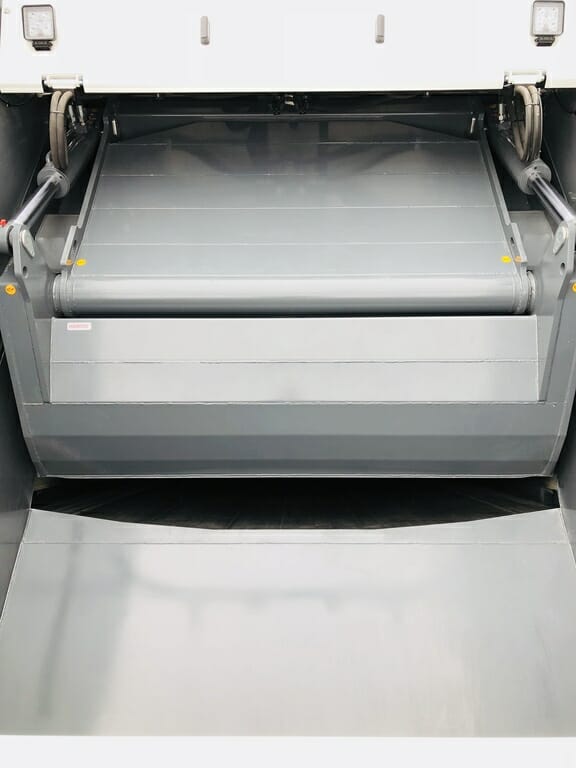 For more information, please contact us at: hannu@inesta.net or inese@inesta.net